Welcome to the new CLEAPSS Science Website
What is CLEAPSS
CLEAPSS resources give teachers ideas for exciting and engaging practical activities that fire pupils' imaginations and then, unlike many other sources of ideas, go on to show teachers and technicians in detail how to translate the ideas into safe and exciting experiences in the classroom. CLEAPSS advice and documentation is recognised by the Health and Safety Executive and the Department for Education..
(read more)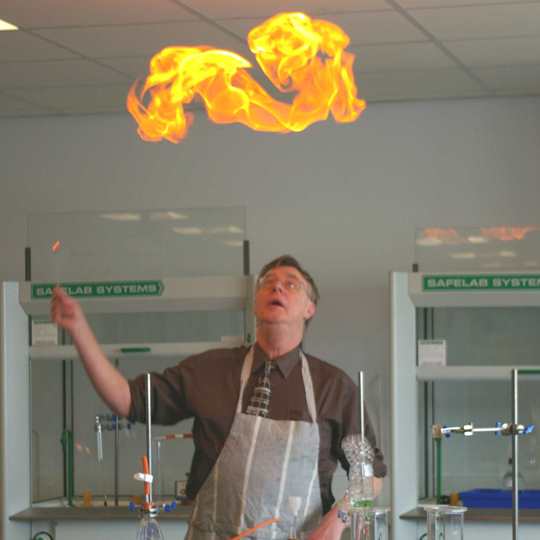 Latest news from CLEAPSS..
COVID-19 (Coronavirus) in Schools
Updated : 19th Janaury 2022
Moved guidance on face coverings back to Part 2, reflecting changes in DfE guidance.
CLEAPSS Biology Updates
We have been busy reviewing and expanding our online resources. Simpler methods for popular practicals have been published, where tricky techniques are illustrated using explicit diagrams or photos, and supplemented by helpful videos e.g. mitosis, serial dilutions. 
In addition, we have updated previous guidance to be more up-to-date and user friendly e.g. animals, plants, preserved biological specimens
A couple of examples include :-
New to CLEAPSS ?
Are you new using CLEAPSS resources?
Then we have three new videos to help guide you through, how our resources can help support you in planning the preparations for effective and safe practical lessons.
Return to schools - Lab checks
Now is a great time to check your labs before getting back into the routine of practical lessons. Simple things like running all the taps, ensures good water quality and refills any sink traps.
You can use the below guides to help recommission your labs to ensure they are safe and effective for practical lessons.
ASE International Journal - Edition 13
---

GL383 - Using smartphones in microscopy
This guide demonstrates how to use smartphones effectively with microscopes. 
---

PP125 – Transition activity: Learning practical work skills through activities using dry ice
A memorable activity where primary school children use dry ice and a range of scientific equipment to grow a mystical snake.
---

GL238 -Top twenty hazards in science
CLEAPSS carries out many audits of Science departments. Through these we have identified hazards which are common across a range of schools.CLEAPSS does offer a costed audit service where we visit you..
more
---

GL380 - Choosing invertebrates to keep in the science department
This document outlines the key points you need to consider when deciding to keep invertebrates as pets in the science department. It gives a summary of the most common types of invertebrates kept in s..
more
---

GL343 – Guide to doing practical work during the COVID-19 Pandemic – Science
Guide to doing practical work during the COVID-19 Pandemic – Science
---