Welcome to the new CLEAPSS Science Website
What is CLEAPSS
CLEAPSS resources give teachers ideas for exciting and engaging practical activities that fire pupils' imaginations and then, unlike many other sources of ideas, go on to show teachers and technicians in detail how to translate the ideas into safe and exciting experiences in the classroom. CLEAPSS advice and documentation is recognised by the Health and Safety Executive and the Department for Education..
(read more)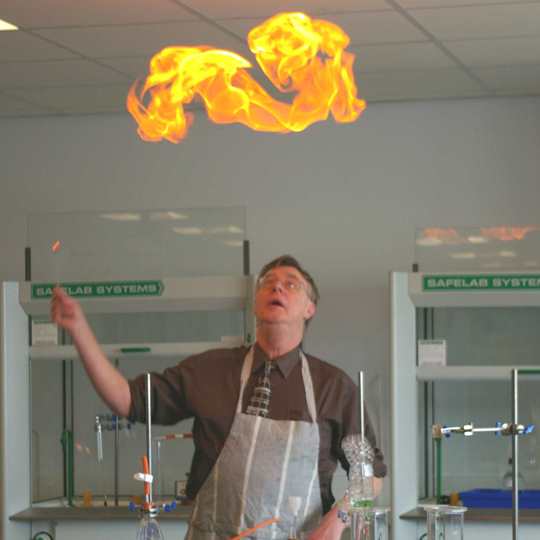 Latest news from CLEAPSS..
COVID-19 (Coronavirus) in Schools
Updated : 1st December
Now updated due to the new OMICRON variant
Administrative Assistant - CLEAPSS
Want to work at CLEAPSS?
We are looking for an admin assistant, please find all job detail here on
Indeed
.
New to CLEAPSS ?
Are you new using CLEAPSS resources?
Then we have two new videos to help guide you through, how our resources can help support you in planning the preparations for effective and safe practical lessons.
Return to schools - Lab checks
Now is a great time to check your labs before getting back into the routine of practical lessons. Simple things like running all the taps, ensures good water quality and refills any sink traps.
You can use the below guides to help recommission your labs to ensure they are safe and effective for practical lessons.
ASE International Journal - Edition 13
---

GL343 – Guide to doing practical work during the COVID-19 Pandemic – Science
Guide to doing practical work during the COVID-19 Pandemic – Science
---

Tech Tip - Storing neodymium magnets
An idea for storing neodymium magnets.
---

GL373 Make-it guide - apparatus to demonstrate Lenz's law
Instructions on how to make apparatus to demonstrate Lenz's law.
---

GL301 - Magnets in science
Extracted and refreshed from section 12 of the Handbook, includes information on magnets used in science and how to look after them, field line demonstrations, and some history of magnetism
---

PP123 - Serial dilutions for calculating population density of microbes
A straight forward method of how to serially dilute a bacterial broth, and grow colonies, for calculating population density. 
---